San Jose movers we put our heart into every move in San Jose, California For Sale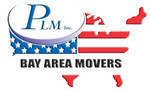 Seller:
Date/Time:23 Nov, 10:49 a.m. EST
Type: Labor/Moving, For Sale - Private.

CLICK ON IMAGE TO VISIT OUR WEBSITE & SEE OUR COMPETETIVE PROFESSIONAL MOVERS HOURLY & FLAT RATES
Looking for movers? Need a convenient solution? PLM Bay Area Movers is here to help!
For a free rate quote or more information, call,(650)222-xxxx (408)422-xxxx
email 1@bayarea-movers.com or instant message
one of our friendly moving specialists.
Our trained, courteous staff is available to assist you 7 days a week!
We supply the moving professionals, truck and all the essential tools
and moving equipment to make your move seamless.
Our movers work quickly and carefully to relocate you into your new home
PLM has over 14 years of moving experience.
We are proud to have some of the lowest rates in the moving industry.
Each year, thousands of families choose PLM bay area movers as their
movers because "we put our heart into every move."

Time: 06:29 p.m. EST
Date: 22 Aug

Price: $39
Time: 01:58 p.m. EST
Date: 22 Aug

Price: $39
Time: 09:14 a.m. EST
Date: 22 Aug

Time: 03:21 a.m. EST
Date: 22 Aug

Jack Ryan's Moving
If you're looking for hard working , honest reliable movers you can depend on us . We'll provide the truck and tools...
Time: 05:40 a.m. EST
Date: 21 Aug

Emancipated Ladies
Show support for the spirit of beauty, intelligence and achievement by our ladies. Get your Tee now. Ladies Think and...
Time: 03:10 a.m. EST
Date: 21 Aug